Infrared thermometer
Product Details
CT series online infrared thermometer (-50 ~ 975 ℃ range adjustable)
* Classic electronic box style *
Features:
1 / Miniature infrared sensor head with 22: 1 optical resolution, especially suitable for industrial sites that need to save space;
2 / Stainless steel sensor head and high temperature cable can work under 180 ℃
3 / Classic electronic box, which can easily set and adjust parameters;
4 / Perfect analog output, multiple data interface modules are optional;
Infrared thermometer purchase Wuxi very Xiang Technology Co., Ltd.
The CT series infrared thermometer consists of two parts: a miniature infrared temperature sensor head and an electrical box with a display window. The small size of the probe allows it to be mounted in any position. Its electronic box has many signal processing functions, including emissivity, peak hold, bottom hold, average hold, etc.
Technical indicators:
model

CT LT20

CT LT15

CT LT02

Temperature measurement range

-50 ~ 975 ℃ range adjustable

-50 ~ 600 ℃ range adjustable

-50 ~ 600 ℃ range adjustable

Probe temperature resistance

-20 ~ 180 ℃

-20 ~ 180 ℃

-20 ~ 130 ℃

Spectral response

8 ~ 14µ m

Distance coefficient D: S

22: 1

15: 1

2: 1

CF lens optional

0.6mm@10mm

0.8mm@10mm

2.5mm@10mm

Accuracy (whichever is greater)

± 1% or ± 1 ° C, whichever is greater (temperature around 23 ± 5 ° C)

Emissivity

0.100 ~ 1.100 adjustable

Transmittance

0.100 ~ 1.100 adjustable

Repeatability

± 0.5% or ± 0.5 ℃, whichever is greater

Response time

150ms (95% response)

Analog output

0/4 ~ 20mA, 0 ~ 5 / 10V, K or J type thermocouple

Alarm Output

Normally open, 24V / 50mA

Relay (option)

2 * 6V DC / 42V AC; 0.4A optical isolation

Communication function

(Option) USB, RS485, RS232 interface, can network 32 sensor heads

Ambient temperature

See above for probe / electronic box -20 ~ 85 ℃

power supply

8 ~ 36VDC, 100mA

weight

Sensor head (with 1m cable) 40g / circuit box 420g

Environmental grade

IP65 (NEMA-4)

Vibration (probe)

IEC68-2-6: 3G, 11 ~ 200Hz, any direction

Impact (probe)

IEC68-2-27: 50G, 11ms, any direction
Attachment: schematic diagram of light path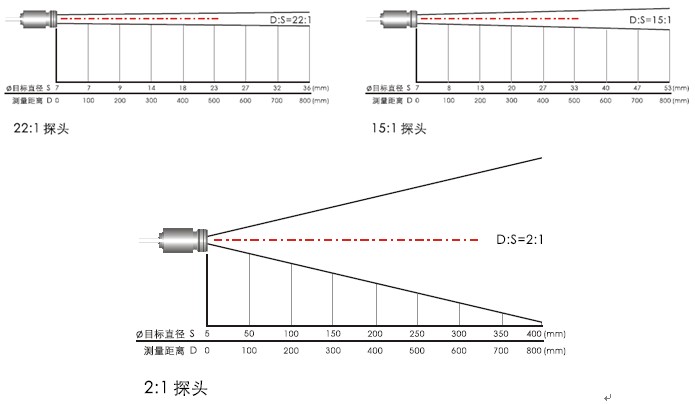 Close focus type (optional CF lens)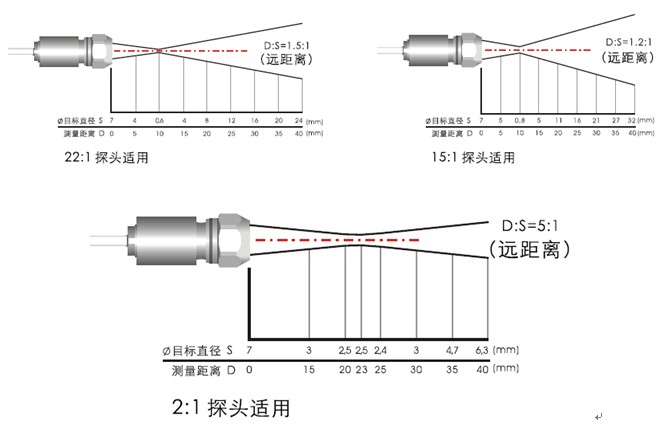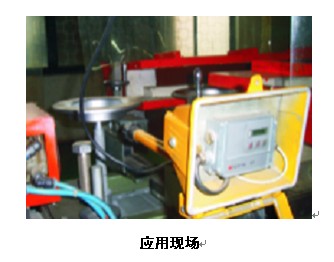 Inquiry