Handheld infrared thermometer
Product Details
CIT-1GJ / CIT-2GJ handheld infrared thermometer
Portable infrared thermometer / short-wave high temperature red thermometer
Coaxial center laser sighting (300 ~ 1200 ℃), CIT-2GJ
Coaxial center laser sighting (600 ~ 2000 ℃), CIT-1GJ
product description
The CIT-GJ series high-precision handheld infrared thermometer has a variety of functions, which can meet the simple non-contact temperature measurement application in industry.
1. Small size, easy to carry and measure.
2. Excellent optical-mechanical system design makes it have strong resistance to smoke and water vapor.
3. Simple measurement mode.
4. Friendly product interface, simple operation and easy to use.
5. Center laser aiming.
6, low power consumption, long continuous battery life.
Performance parameter table
Parameter model

Handheld infrared thermometer

CIT-1GJ

CIT-2GJ

Measurement

temperature

Participate

number

Temperature range [1]

600 ℃ ~ 2000 ℃

300 ℃ ~ 1200 ℃

Absolute accuracy

± 1% tm (tm is the upper temperature limit)

Repeat accuracy

2 ‰ tm

display resolution

1 ℃

Emissivity

Emissivity: 0.10 ~ 1.30, set step size 0.01

Temperature measurement processing method

Instantaneous value, maximum value, average value

prompt

Measurement / hold status, temperature over-limit alarm indication, high and low temperature alarm, battery replacement

Optics

parameter

Distance coefficient

(Optical resolution)

50: 1

Measuring distance

1.5m ~ ∞

Measurable minimum target

Φ30mm

Aiming method

Center laser aiming

electric

parameter

Power supply

2 AA alkaline batteries (size 5)

Power consumption

20mA (maximum) continuous running time at least 50 hours (related to battery quality)

surroundings

parameter

Storage temperature

(-40 ~ 85) ℃

Use ambient temperature

(0 ~ 60) ℃

Relative humidity

0 ~ 80%, no condensation

physical

parameter

Instrument size

(200 × 173 × 55) mm

weight

≤510g
Light path diagram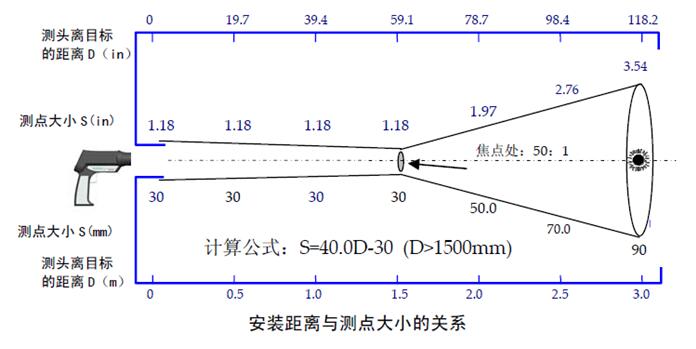 Appearance packing diagram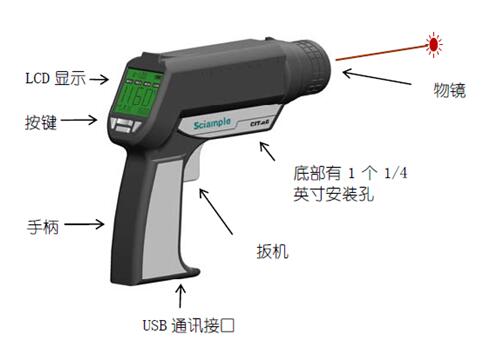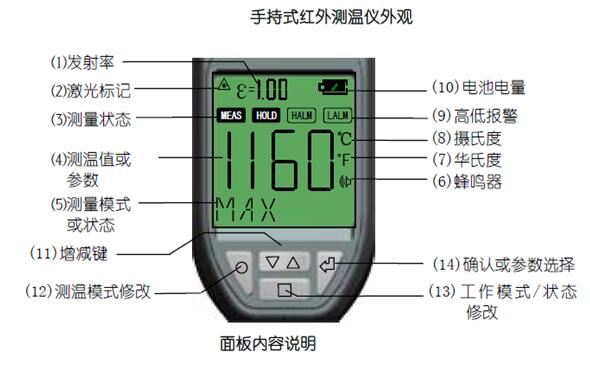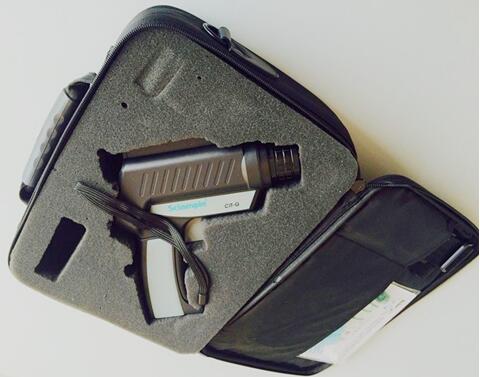 Inquiry